Lotus Lantern International Buddhist Meditation Center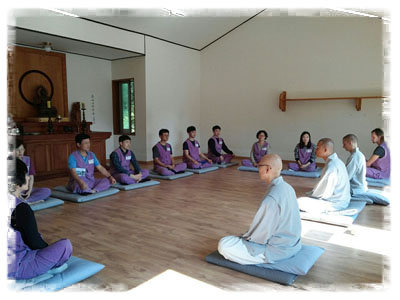 Lotus Lantern International Buddhist Meditation Center. Korean Zen Buddhist meditation and practice. Templestay program in English, Russian and Korean languages. Monastic life experience. Explanation of Buddhist philosophy by foreign monks. Rest and relaxation in the temple on the Ganghwado island.
We welcome and invite you to the temple of natural surroundings, Lotus Lantern International Meditation Center. The center was opened in 1997 for all sentient beings' happiness by venerable Weon-Myeong Sunim, a disciple of the Great Seon Master Seongcheol Sunim.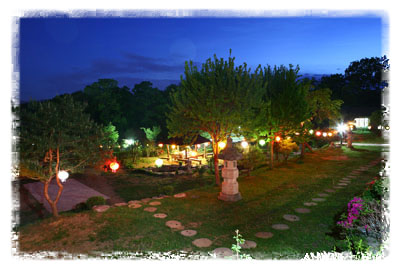 The center consists of 6 buildings: the Buddha Hall, the Seorae Meditation Hall, the Gogyeong Meditation Hall, the dormitory for monks, the guest room building and the library & office building; besides, there are gardens and a small land for cultivating vegetables, which is about 12,000 square meters. You can enjoy beautiful gardens and fresh air at the eco-friendly atmospheric center; Organic vegetables grown here will be partly served as your meals as well.
Monks and laypeople from different countries stay together in harmony and do practice Seon meditation. We offer the best circumstances and programs for practitioners and participants to learn Korean Buddhist culture and experience Seon meditation.
Please, journey to tranquility and experience Korean Seon meditation, Here and Now.
NEWS